Partner Meeting 1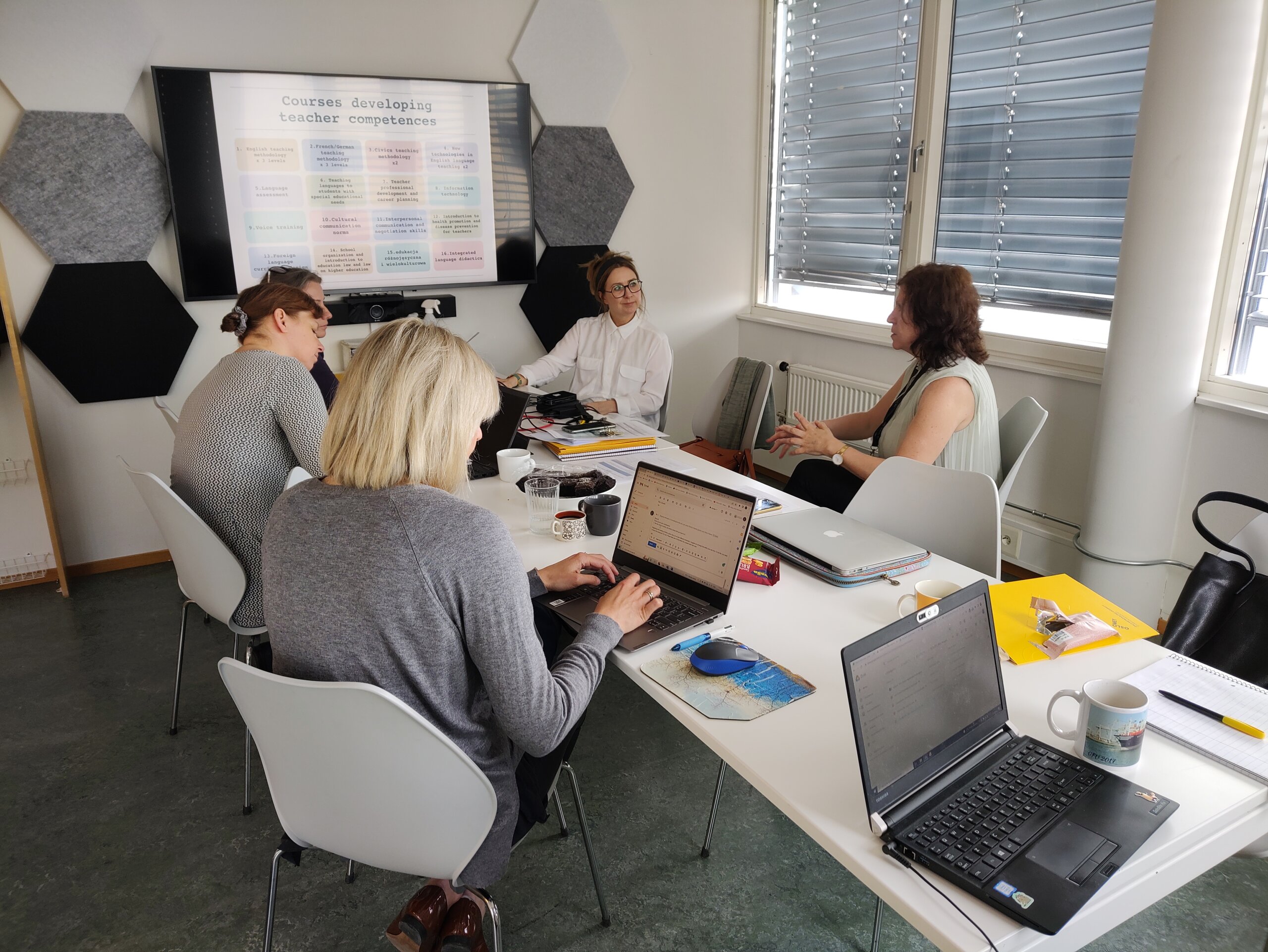 The first project meeting and workshop session held at OsloMet – Oslo Metropolitan University in Norway on 31 May – 1 June 2022.
The guests from the University of Warsaw presented their departments and the project. Prof. Joanna Nijakowska and prof. Dina Tsagari presented the project.
Joanna Nijakowska (University of Warsaw) gave a series of presentations concerning the SCALED project, including a general overview of the project, schedule and deadlines, goals and budget. The presentation concerning the planned Output 1 was prepared in collaboration with Dina Tsagari (Oslo Metropolitan University).
Ewa Guz (University of Warsaw) presented the Center of Foreign Language Teacher Training and European Education UW and its programme in Foreign Language teaching.
Dorota Sidor (University of Warsaw) presented the Digital Competence Centre – an e-learning and digital humanities department promoting the use of modern technology in research, didactics and administration.
Agnieszka Bysko (University of Warsaw) presented the Office for Persons with Disabilities – a university-wide office which aim is to provide necessary aid and amenities to students with disabilities, chronic illnesses and special educational needs.
The presentations were followed by vivid discussions among the partners.