Output 1 – Report – Good practices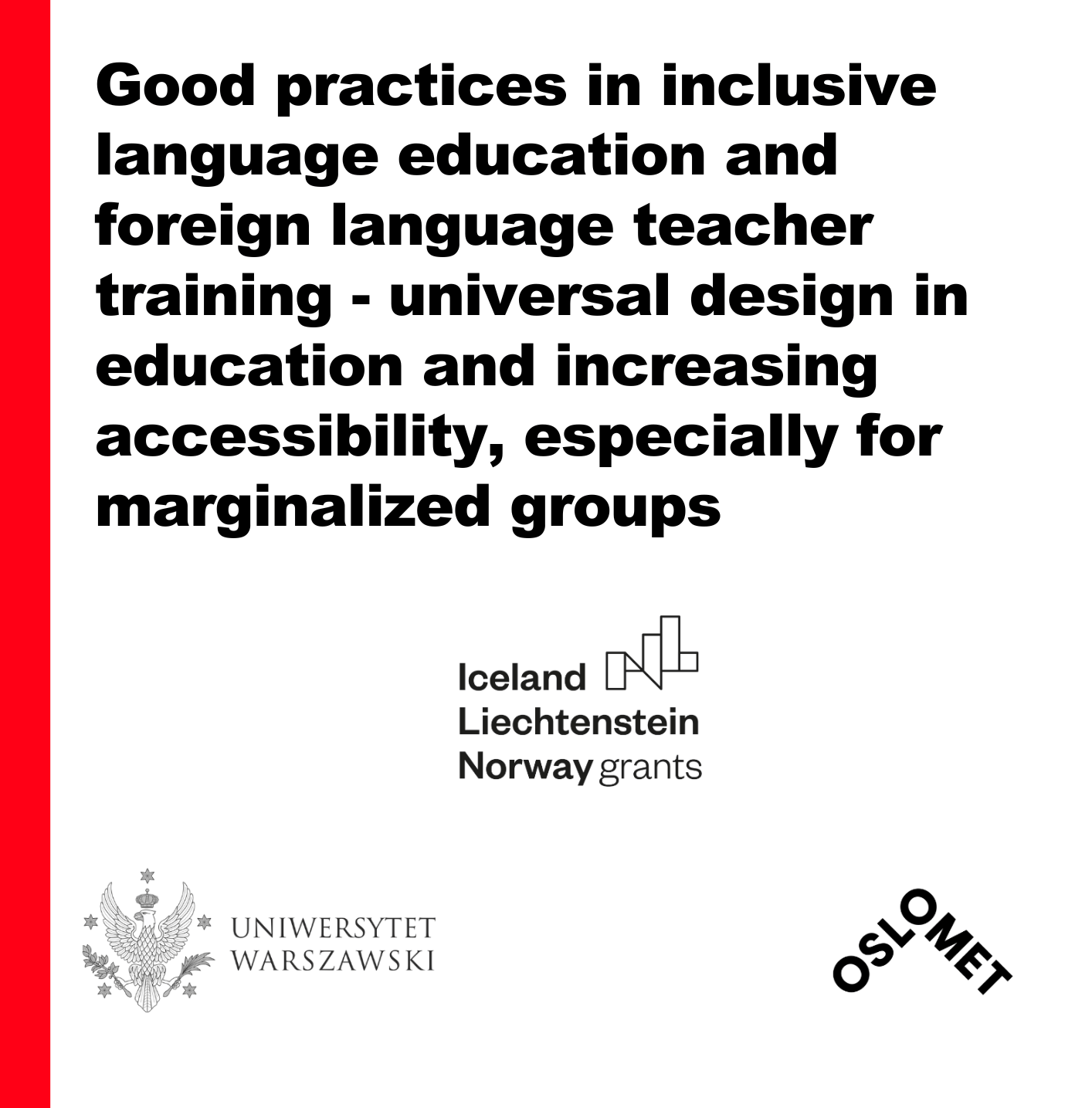 Exchange of experiences and good practices. This activity includes the following tasks: organization of an educational seminar and workshop to exchange experiences and good practices from partner universities and to implement best practices for teacher training and in-service teacher professional development in the field of inclusive education used at Norwegian and Polish universities.
The exchange of experiences and good practices had taken the form of two events (seminar and workshop), organized jointly by both partners – one at OsloMet, the other at UW. The first was more theoretically oriented, allowing the team to collect and develop a catalog of appropriate, effective practices and strategies. The second was a practical workshop. Participants of the events are people involved in the project, employees of units participating in the project, academic teachers and FL teacher trainers. The result of this action is the Report titled "Good practices in inclusive language education and foreign language teacher training – universal design in education and increasing accessibility, especially for marginalized groups."
The report is available for download or can be read online.